Asia Golf Tourism Convention 2018 in the Philippines
Asia Golf Tourism Convention 2018 in the Philippines
Asia Golf Tourism Convention 2018 in the Philippines
Asia Golf Tourism Convention 2018 in the Philippines

"The Philippine Delegation headed by Chief Operating Officer, TPB, Cesar Montano, DOT Asst.Sec.
Ricky Alegre and the Asso.for Inbound Golf Tourism Philippines'President, Connie Mamaril and its
Members (www.golftourismph.com) successfully won the bid to host AGTC 2018 in Manila."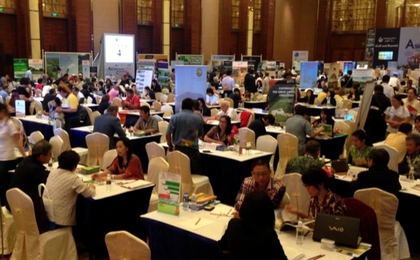 The awarding for the next hosting country for the 2018 AGTC took place on Danang Golf Coast, Vietnam's premier golf destination, from 7-13 May 2017. International Association of Golf Tour Operators (IAGTO) president Peter Walton gives high hopes for the upcoming event in Manila where no less than 600 delegates, and over 200 Golf Tour Operators from 36 countries gather around to buy Golf and Leisure Packages within Asia and the Pacific. The Global trade organization of IAGTO embodies a major market share for golf tour packages sold worldwide with an average turnover of US$2.5 billion per year making this industry a stronghold for potential business partners. The three-day event is designed to give golf tour operators an opportunity to expand their network in Asia. The Philippines will play a big role in hosting this annual event on April 22 – 25  with pre and post activities conducted to showcase Golf Courses in Manila, Tagaytay, Clark, and Boracay. This will help tour operators to get familiarize with the Philippines as a Golf tourist destination. Check out the video of their recent Asia Golf Tourism Convention in Danang Vietnam featuring New Zealand.

 
"Asia Golf Tourism Convention 2017"
---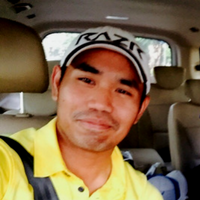 Chris Mamaril
Golf Blogger
Travel Agent (Marketing Manager)
Professional Golfer Content Here
Rates Per Location
Location 1: Php 100,000
Location 2: Php 50,000
Location 3: Php 25,000
Location 4: Php 15,000
Villa Escudero gives travelers a glimpse of the rustic beauty that the Philippines has to offer. The place also reflects the influence of the Spanish, Japanese and American culture in the Philippines.
View Tour
---