Regent Travel Helps Stranded Filipino Sea Farers from India
Regent Travel Helps Stranded Filipino Sea Farers from India
Regent Travel Helps Stranded Filipino Sea Farers from India
Regent Travel Manila took it to another level with its longest repatriation flight coming from Bhavnagar, India last July 19.The 14-hour flight took home 125 Filipino sea crew from India and considered one of the best-chartered flights during the pandemic.
With the help of five local "manning agencies" and Regent Travel whose crew members had been stranded in the port of Bhavnagar for weeks. The Philippine Embassy in New Delhi under the leadership of Ambassador Ramon Bagatsing Jr. made the trip possible.
On July 18, the chartered flight departed Manila and arrived at the Sardar Vallabhbhai Patel Airport. The plane left at 09:00 (July 19 local time) as flight Z2 115 (AirAsia Philippines), arriving in Manila on the same day at 21:28 (local time).
Air Asia plane imposed strict health protocols and proper social distancing for all passengers. Due to the length of the flight, the plane had to refuel at Netaji Subhas Chandra International Airport before its final flight back in Manila.
The success of their charter flight released new opportunities for stranded seafarers hoping to come home. Following their hashtag "Chartering your Dreams" brings a new approach to this global health crisis.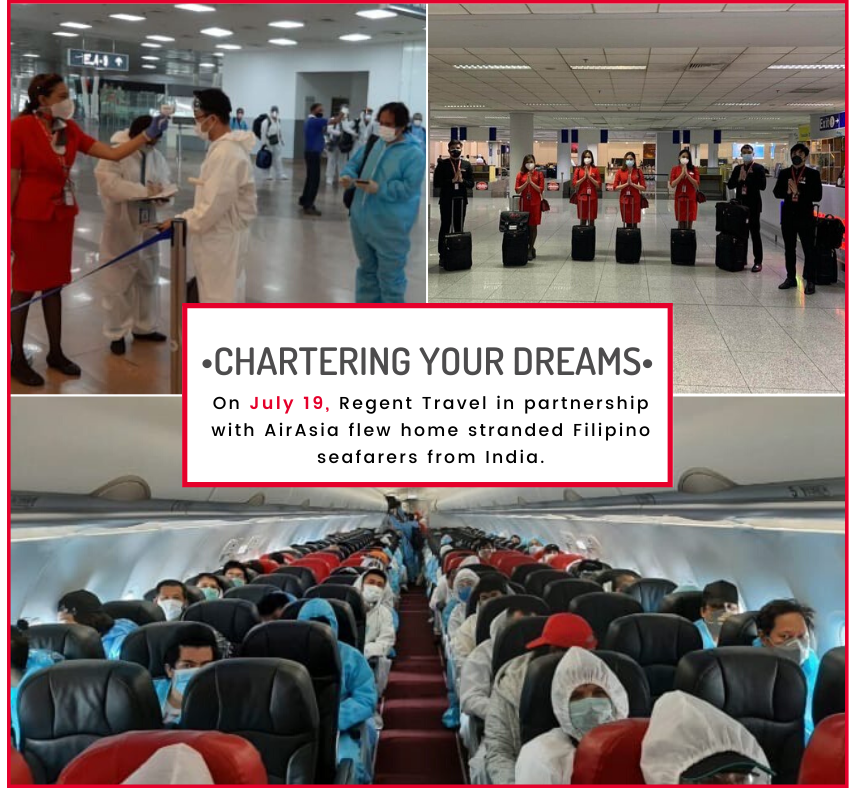 --- Anonymous
Author Description not available! Content Here
Rates Per Location
Location 1: Php 100,000
Location 2: Php 50,000
Location 3: Php 25,000
Location 4: Php 15,000
Villa Escudero gives travelers a glimpse of the rustic beauty that the Philippines has to offer. The place also reflects the influence of the Spanish, Japanese and American culture in the Philippines.
View Tour
---