2018 Centara World Masters Golf Championship
2018 Centara World Masters Golf Championship
2018 Centara World Masters Golf Championship
2018 Centara World Masters Golf Championship is one of the biggest and extravagant annual amateur golf tournament in Huahin, Thailand.  This event is also known as the Asia's biggest and most enjoyed tournament of club golfers. Thus,  2018 Centara World Masters Golf Championship guarantees you an amazing week filled with competition, entertainment, and fun at Thailand's Royal City of Hua Hin which is in fact awarded as Asia's Best Golf Destination by World Golf Awards.
Over 500 golfers from 20 countries gather in this tournament in search for the best golf weekend in Huahin. You just need to be at the age of 35 or above to be able to participate in this tournament. Up to 15 tournament divisions will help you enjoy your own age category followed as one of the events greatest decision.  Like any golf tournament, there are live entertainment programs every night and a special awarding night to tip off the end of the tournament.
Up to 30,00 USD worth of prizes to be given away and considered as one of Thailand's biggest amateur tournament! So gather around your golf buddies and enjoy the spectacular event.
PROMOTIONAL COUPON
Use the promo code RTMCWM to receive a complimentary service VIP FAST TRACK which will give you a personal welcome service by our airport representative at the airplane gate when you disembark the aircraft and assist you to the customs. This hassle-free code will help you not wait in line behind all other tourists upon arrival.
If you register also through Regent Travel, you will have the chance to avail discount fares on your travel needs to the event and first-hand notice of any upcoming golf events with special rate discounts!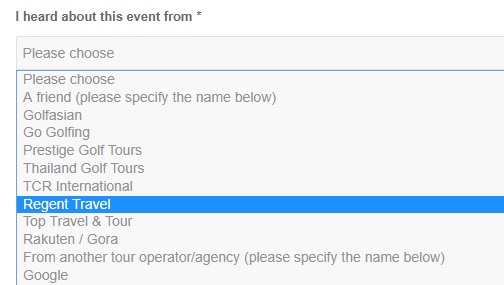 PACKAGE INCLUSIONS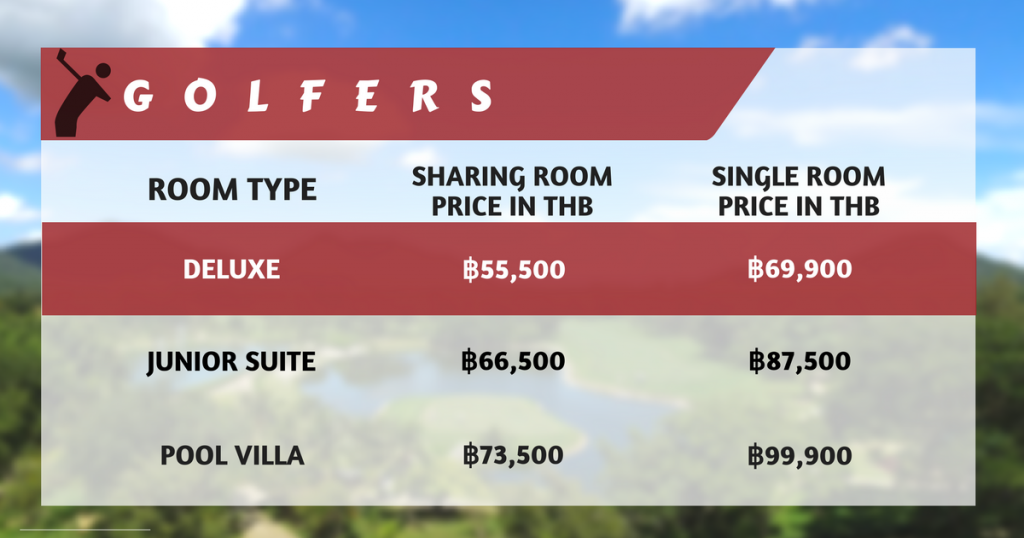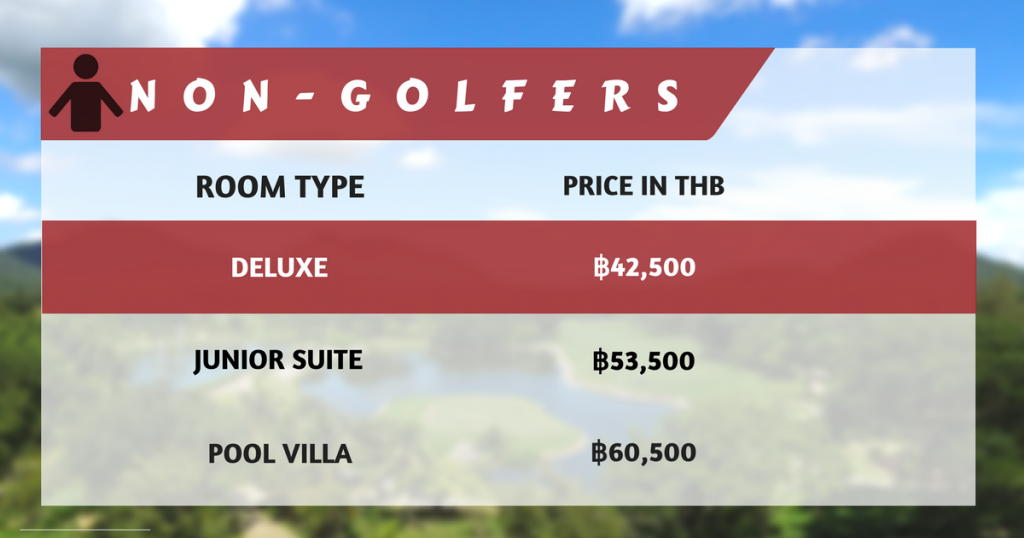 Six nights' accommodations in Hua Hin

4 rounds of  golf at Banyan GCC, Black Mountain GCC, Lake View Resort & GCC and Springfield Royal GCC

Daily breakfast

Welcome dinner with beer, wine, soft drinks, and entertainment

Gala dinner prize presentation with beer, wine, soft drinks, and entertainment

Nightly 19th hole festivities including beverages & snacks

One caddie per golfer at each golf course

Motorized golf carts at each golf course

Return airport/land transfers between Bangkok and Hua Hin

Daily return transfer from hotel to golf courses

Chance to win lucky draw prizes worth $30,000

Goodie bag with event souvenirs, tournament shirt, and local products/offers/vouchers

Tournament organization and daily leaderboards

Daily registration and check-in at courses

Daily scorecard preparation, caddie & golf cart assignment.

Golf bag valet service between courses

On-site support with English speaking staff

All taxes and service charges

Return airport/land transfers complimentary on 9th, 10th, and 16th of June.

Private transfers outside of these tournament dates will incur a surcharge for this service.
NON-GOLFERS PACKAGE
All tournament functions as listed above

Plus two privately guided sightseeing tours with English speaking guide.

---
EVENT SCHEDULE
SUNDAY 10 JUNE 2018
10:00 AM – 5:00 PM Arrival and registration of players
7:00 PM – 9:00 PM Welcome dinner with beverages & Entertainment
MONDAY 11 JUNE 2018
7:00 AM – 12:00 PM Round 1, Shotgun
6:30 PM – 7:30 PM 19th Hole
TUESDAY 12 JUNE 2018
7:00 AM – 12:00 PM Round 2, Shotgun
6:30 PM – 7:30 PM 19th Hole
WEDNESDAY 13 JUNE 2018
HALF/FULL DAY Optional day tours / Optional golf at 7 choices of golf courses
THURSDAY 14 JUNE 2018
7:00 AM – 12:00 PM Round 3, Shotgun
6:30 PM – 7:30 PM 19th Hole
FRIDAY 15 JUNE 2018
7:00 AM – 12:00 PM Round 4, Shotgun
7:00 PM – 10:00 PM Gala Presentation Dinner, beverages & dance band
SATURDAY 16 JUNE 2018
Transfers to Bangkok (Airport or Accommodation) or to post-tour destination
---
GOLF TOURNAMENT FORMAT
The 72 hole golf competition follows a Stableford Format under 4 different golf courses.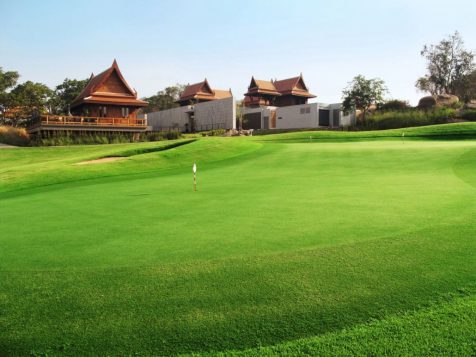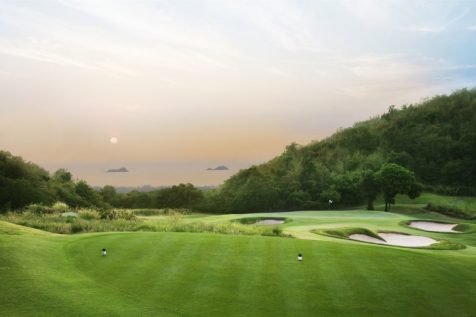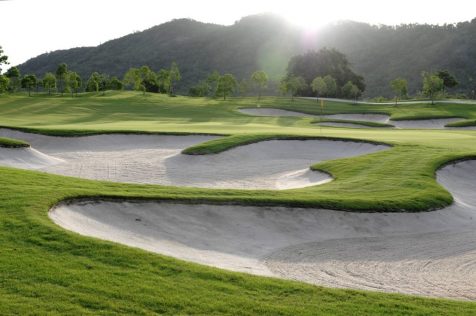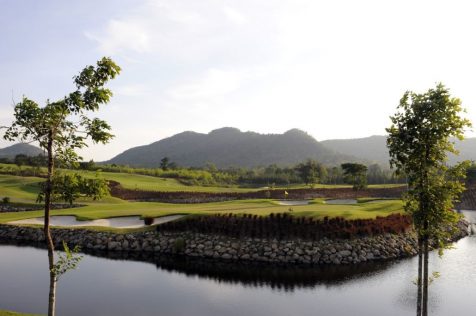 3. IMPERIAL LAKE VIEW GOLF CLUB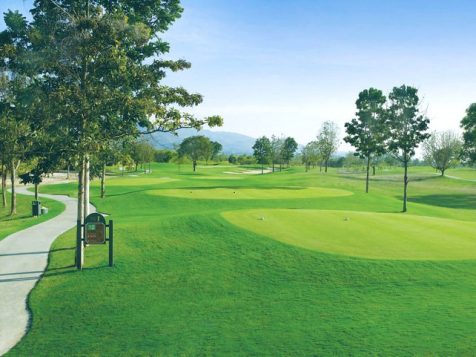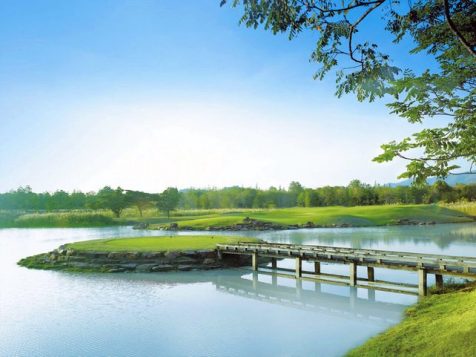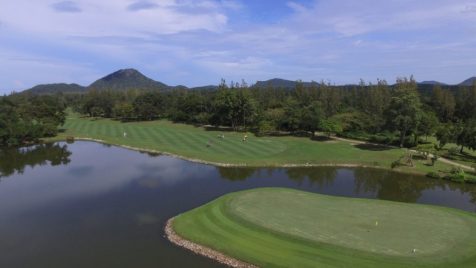 The courses mentioned will host the venue for the week. Used "Slope Handicap System" is needed to compute the participants' handicap during the tournament. The committee will be responsible to uphold fairness and scoring integrity of the participants through a review of a submitted 6-month playing scoring history. Golfers from the Philippines can present their UNHS handicap online through their website for verification (applicable for club membership golfers). The variables for handicap adjustment is as follows:
• The calculated course rating is based on the 15th percentile score at the course you are playing each day.
• Consistently high scoring.
• Scores recorded on a predetermined hole.
• On-course review of playing ability.
Providing a website link to your handicap is the best option to declare your standing during your tournament. Deadline for handicap submission is May 1, 2018.
---
ACCOMMODATIONS AT CENTARA GRAND BEACH RESORT & VILLAS

DELUXE ROOM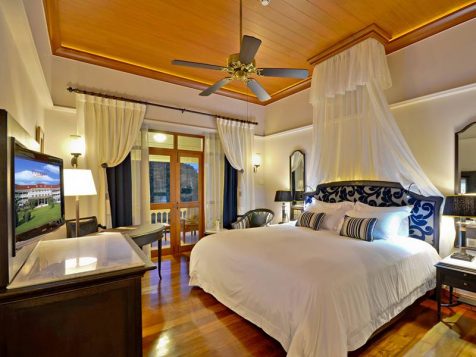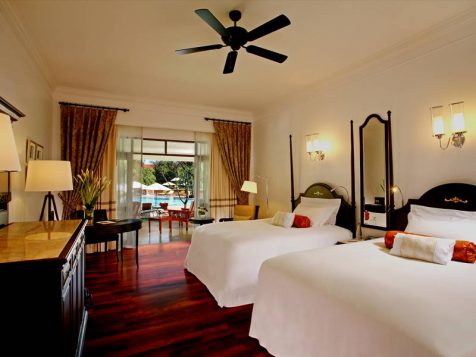 JUNIOR SUITE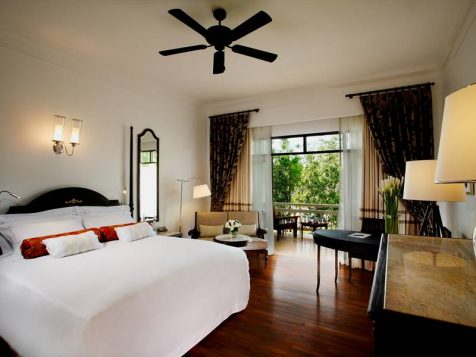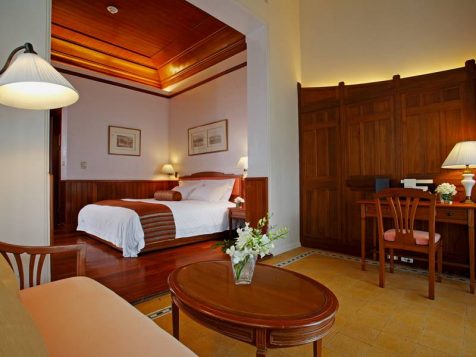 POOL VILLA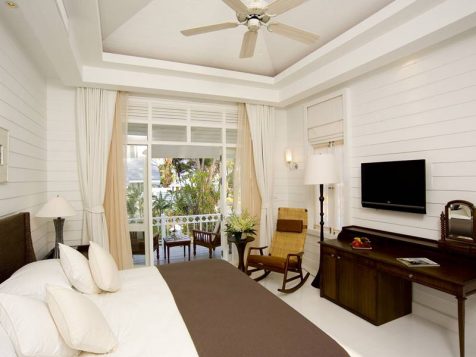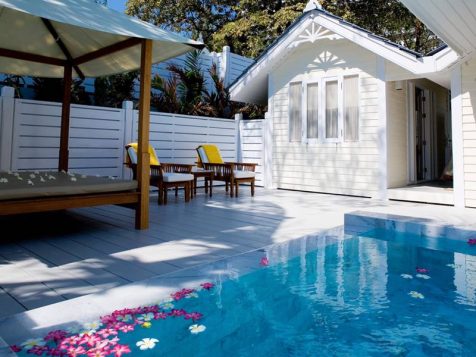 OPTIONAL SIGHTSEEING TOURS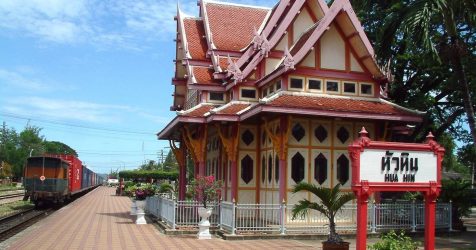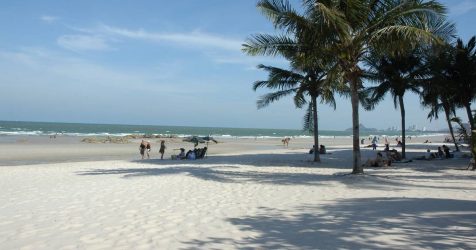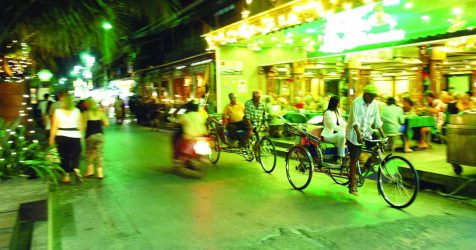 ---
EVENT SPONSORS: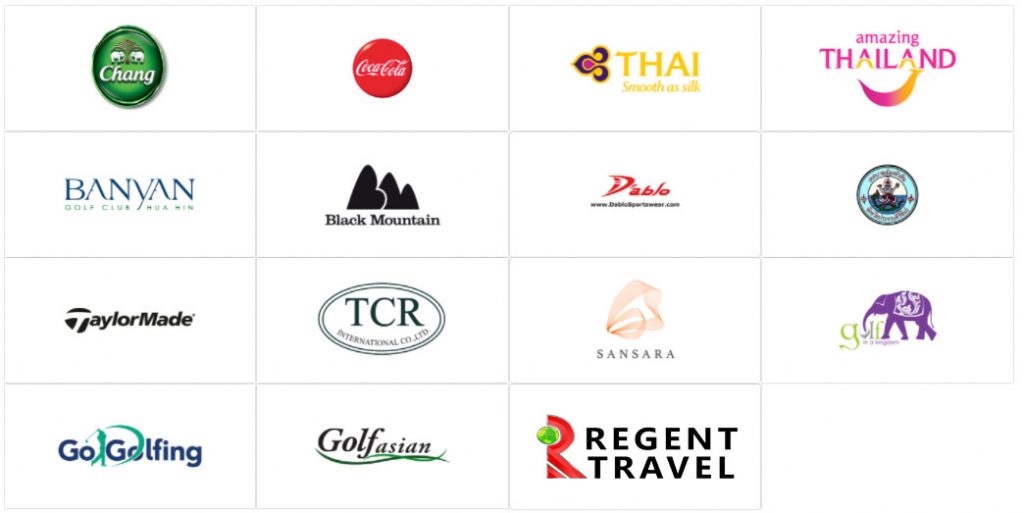 ---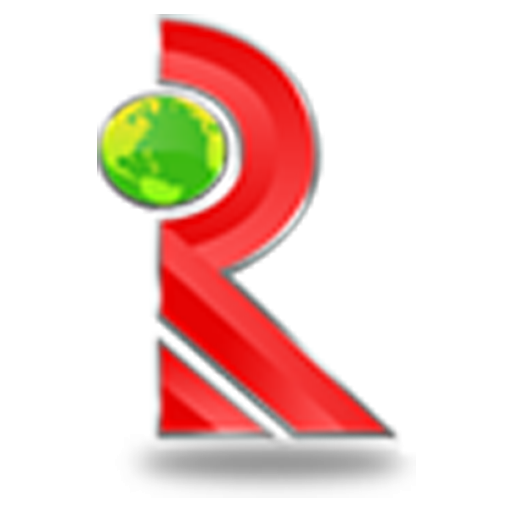 Regent Travel Corporation
Marketing Department Content Here
Rates Per Location
Location 1: Php 100,000
Location 2: Php 50,000
Location 3: Php 25,000
Location 4: Php 15,000
Villa Escudero gives travelers a glimpse of the rustic beauty that the Philippines has to offer. The place also reflects the influence of the Spanish, Japanese and American culture in the Philippines.
View Tour
---